Keswick

Refresh • Relax • Enjoy
Enjoy Keswick!
This market town has so much to offer. You can explore the outdoors, go hiking, climbing, canoeing, ghyll scrambling or take days out at the spa, dining, shopping and relaxing in the many cafés - there is something for everyone. To make it easier for you to find some of these wonderful offers, we have produced this booklet which gives details about a variety of businesses and activities available.
This website combines two ventures that were launched in 2018 – Enjoy Keswick and Friends of Keswick. This means that any business named on this Enjoy Keswick website will also accept the Friends of Keswick loyalty card. We are delighted that more businesses have signed up this year! New loyalty cards have also been produced for Friends of Keswick.
We hope that you enjoy your time in Keswick this summer!
Breakfast, lunch & dinner
You will find food for every taste in Keswick. Make sure to try some of the best take-aways, excellent pub food and truly fine dining. If you are looking for good food, Keswick will not dissapoint!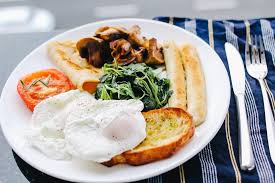 Outdoor Activities & Sport
Keswick and its surroundings offers a multitude of opportunities to enjoy the outside through walking, climbing and outdoor sports such as kayaking, rowing, lazy tubing,Ghyll Scrambling and much more. There is something for every age-group and ability.
Shopping
Find some of the finest shopping in Keswick. From souvenirs, social enterprises, jewellery and mountain gear to beautiful clothes and shoes, this small market town will surprise you with some true treasures which you are unlikely to find elsewhere.
Rest & Relax
Come away from every-day life and enjoy a time of relaxation. Up here, in Keswick and its surroundings, you can enjoy the beauty of the landscape, take a dip in one of the lakes (admittedly, you might need a wet-suit to keep you warm...), relax in one of the many cafes - a multitude of which are dog-friendly - or take time-out in one of the gorgeous spas in the area.
The Arts
"
Museums, galleries and theatre - you might be surprised at the manifold offering such a small town as Keswick has! It is worth exploring with the whole family. Rich in its artistic heritage, this region has not only produced its own noteworthy artists and continues to do so, but has attracted the likes of Turner, Constable, Coleridge and Ruskin and continues to fuel many a creative mind.
Other Services
Printers, computer services, laundrettes, chiropodists and more. Keswick an abundance of services to support your stay in this beautifuyl town!
Places to stay
There are plenty of places to stay: Hotels, B&Bs, campsites, youth hostels, cottages - something for everyone. Check out the Keswick Tourism Association's website and others to find your ideal accommodation. Here some examples of places you can enjoy!
Make your stay a blessing
The town of Keswick relies on tourism. Shops, restaurants, cafes and activities providers welcome you and thank you for your custom and your care for this beautiful town and region! There are many ways you can support life in this beautiful town. One way is to sign-up to become a Friend of Keswick. To find our more, click below.
The Lakes
Gifts of all kind
Panorama
The fells
The peer
The Market
The Town
The Keswick Convention
Shopping in the town